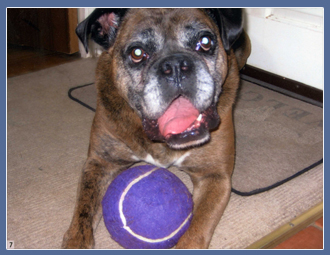 Our prices with effect from 01/01/2021 are as follows:

• £18 per 24 hours (1 dog over the age of 1 year)

• £30 per 24 hours (2 dogs over the age of 1 year)

• £38 per 24 hours (3 dogs over the age of 1 year)

The 25th, 26th and 31st of December and New Years Day are double price for day boarding and any other bank holidays.
• Puppies under 6 months - £22 per 24 hours

• Puppies between 6 months and 1 year £20 - per 24 hour

• Discounts given for 2 dogs (1 dog over 1 year and 1 puppy under a year)

• Dog walking - £11 per hour (One dog), £15 per hour (Two dogs)
• Cat sitting and dog sitting (home visits) 30 minutes - £8
• Small pet sitting (home visits) 20 minutes - £7

TERMS AND CONDITIONS

1. When your dog is in the care of Dogs Vacation or a host family whether inside or outside the home the carer requires that you accept FULL responsibility if you dog runs away, gets lost, stolen, injured, causes injuries to others including people, animals or property damage.
2. If you insist that your dog to be let of the lead, the carer requires that you accept full responsibility if your dog runs away, gets lost or gets injured.
3. Cancellation charges apply.
4. I agree my dog is non aggressive, but should it show aggressive tendencies towards the dog carer or their family, or should it's behaviour become uncontrollable or a nuisance beyond reasonable acceptance I agree that he/she will be placed in a dog boarding kennel until my return and that this will be subject to a £10 transfer charge.
5. I also agree for the carer to make decisions regarding my dogs health providing it is acting in the best interest of my dog and is on the advice of a qualified veterinary surgeon. If I would prefer I can write down a contact number at the bottom of the booking form of someone who could make these decisions if an emergency should arise. Vet bill that my dog may incur will be paid by me on my return.
6. I agree that if I do not turn up on the agreed date to collect my dog I will be liable for the full payment. I agree to the conditions for cancellation as stated and to pay deposits of cancelled bookings as stated. Bookings are only accepted and confirmed when a full deposit is paid. Booking deposits are non refundable to be made payable to Dogs Vacation, the remained of the payment will be required on the day your dog starts their stay. Cancellations given less than 48 hours prior to the stay will be charged at 50% of the host family fee up to £100. I f cancelled on the day of the stay then I agree to pay the full amount to the host family.
7. My dog must be social with other dogs and children, if not I will let Dogs Vacation know at the time of the booking.
8. Your dog must be up to date with their vaccinations, proof of this is needed, flea and worming treated also.
9. You must advise on any behavioral problems or traits before their stay.
10. You are responsible to provide enough food and treats for the duration of their stay, if additional food is required in accordance with your instruction then a separate bill will be invoiced.
11. You will need to provide bed bedding and toys, lead, suitably fitting collar and food/water bowl. I agree if any of these are damaged during the stay Dogs Vacation or the host family are not liable.
12. Dogs Vacation or their host family will care for your pet as you would, and whilst we will make every effort to ensure your pet is well looked after in your absence, Dogs Vacation or the host family cannot be held liable for any loss, disappearance, injury or death to a pet, either inside or outside of the home whilst in our care.